Sumo Totem
Sculpture in Resin, Marble Powder & Fiberglass, Hand-Painted with Acrylic Colors, Covered with anti-UV Marine Lacquer,
5 sizes available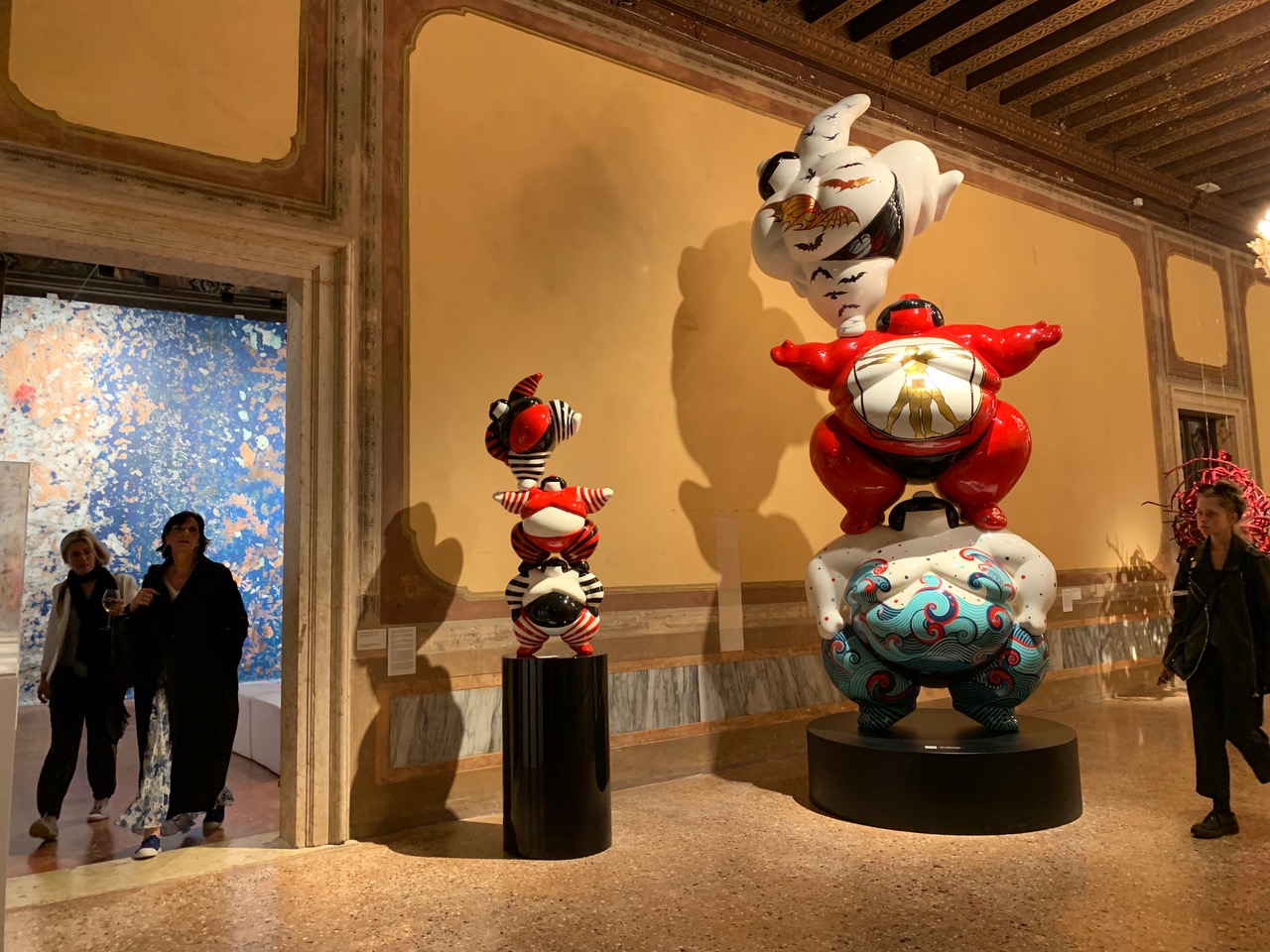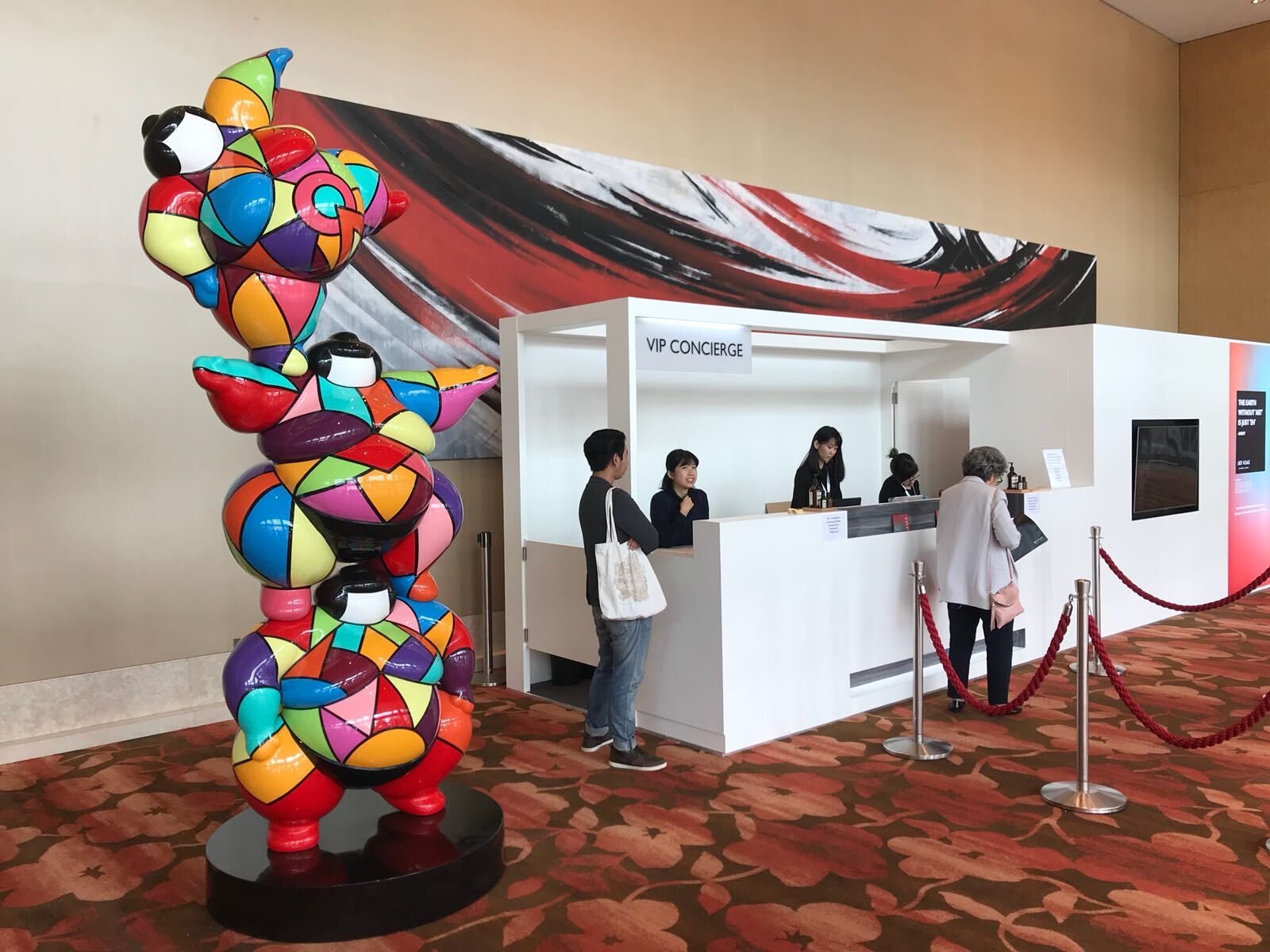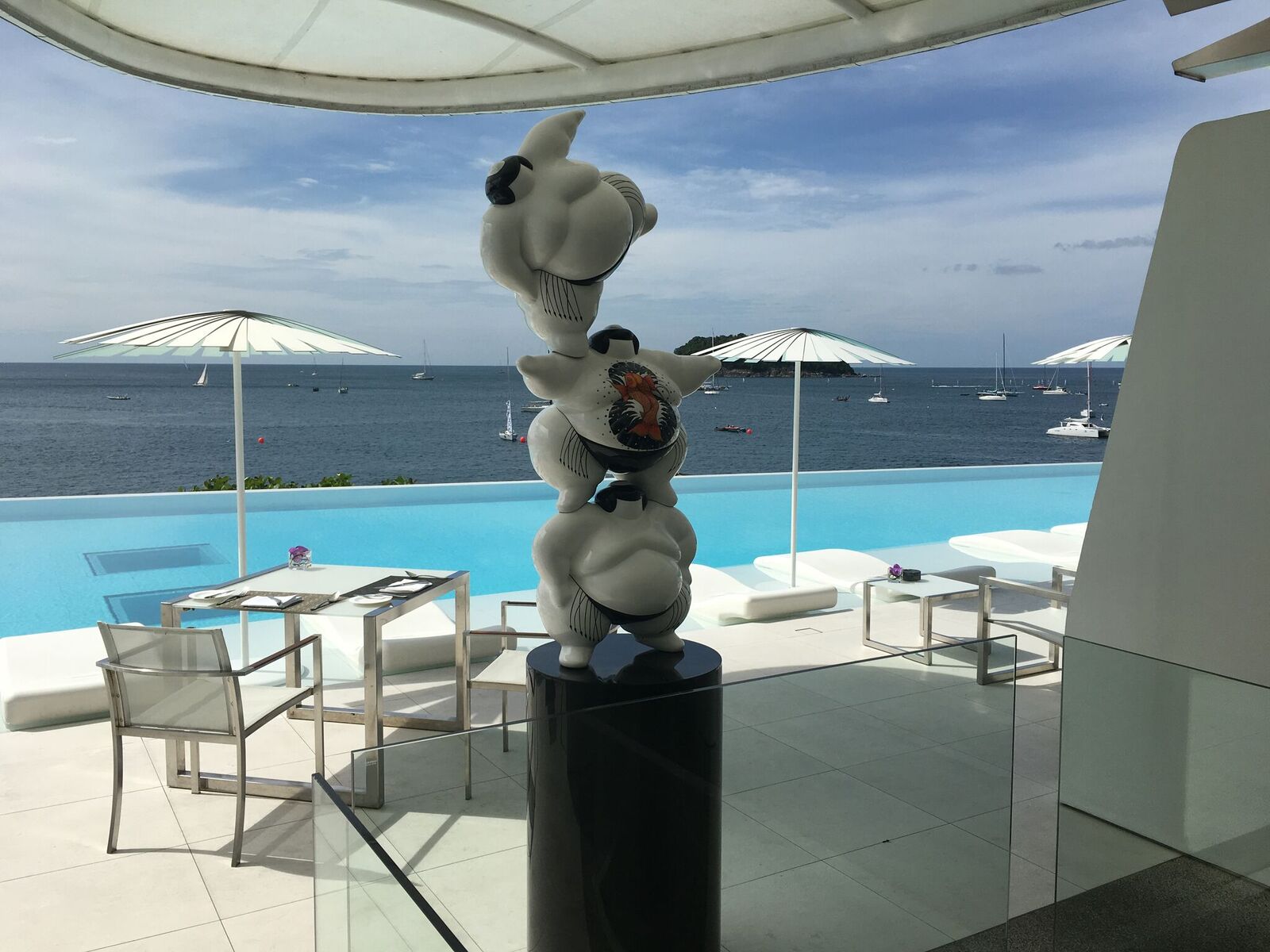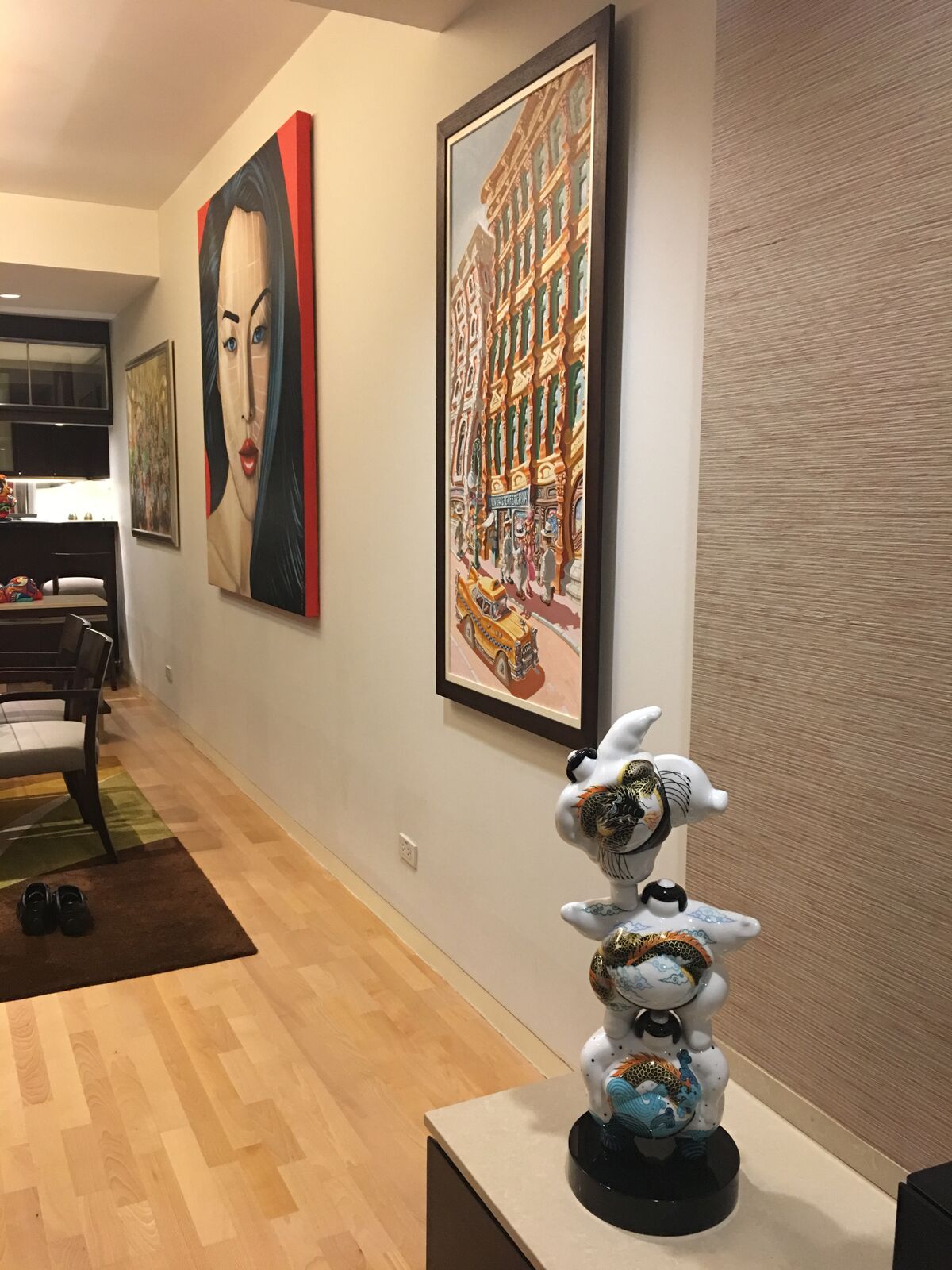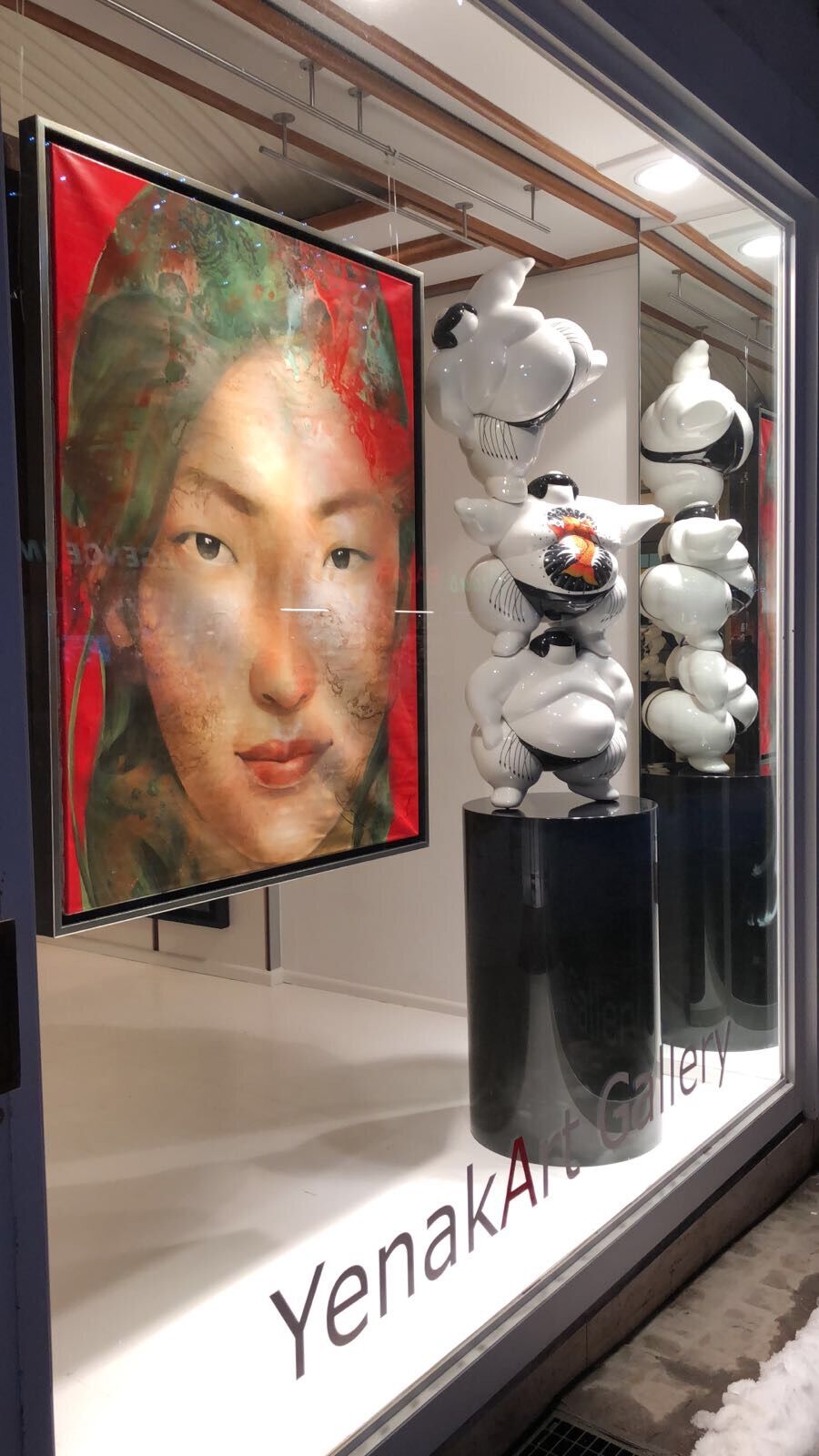 Why a Totem with Sumo?
Let me tell you a brief meaning of this sculpture composed of 4 elements assembled vertically towards the sky, this Sumo Totem represents many aspects of my vision of life and how to reach our goal.
The Sumo is a fighter who stands out as very big for a sportsman, but instead of feeling threatened by his strength and body mass, we'd rather hug him and get his protection.
First of all, the totem rests on a round base that symbolizes the defined circle in which we exist, the ring of Sumo wrestlers fights and also the circle of protection necessary for a serene life.
In the center of this circle is firmly fixed Dojo-Iri, the first sumo that will support the other two. "Dojo" refers to a place where one realizes one's way, initially it was the word for the temples, later it also designated the martial arts training halls. "Iri" means to enter.
This sculpture has both feet anchored in the ground and both hands on the knees, which is the final position of the Sumo wrestler when he thanks his competitors. The sculpture represents all that. It is massive as a rock and symbolizes this immutable force and the discipline necessary to any spiritual or sporting progress. It is perfectly symmetrical, representing the balance of material and spiritual.
The second Sumo, Welcome, has his two feet on Dojo-Iri's shoulders and is perfectly symmetrical as well. This Sumo with open arms inspires kindness and protection.
It is firmly fixed above the first one and thus has a higher vision and a greater open-mindedness.
The last Sumo "Shiko" stands on a perfectly stable leg on the shoulder of Welcome. His vision is even higher and further, representing the risk-taking that allows us to surpass ourselves and realize our dreams.